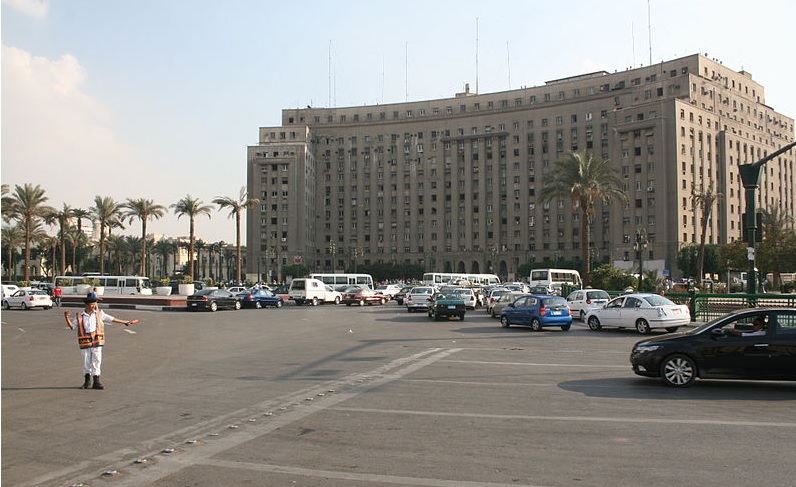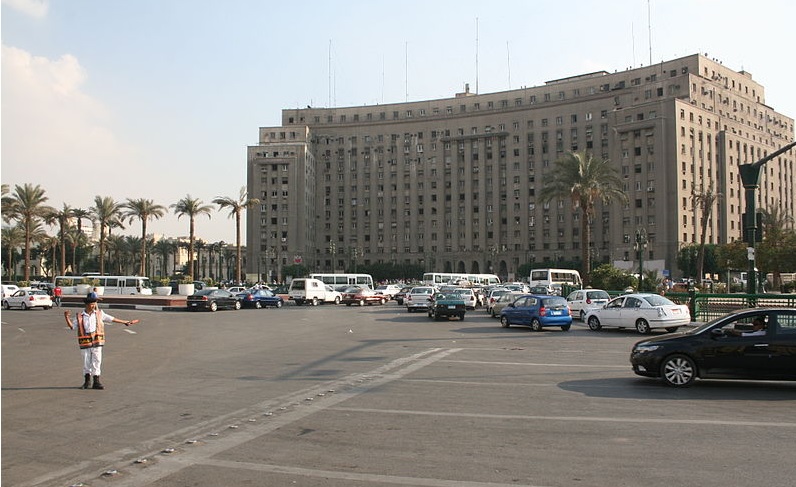 The Deputy Governor of Cairo, Mohamed Ayman, announced on Sunday that the Mugamaa Complex in downtown Cairo will be vacated beginning June 30.
In statements to Sky News Arabia, the Deputy Governor said that the decision is in the public's interest and has been called for by many in the past.
The shutting down of the Mugamaa Complex, a building where Egyptians and foreigners alike visited for various administrative tasks, was first announced in January 2016.
At the time of the announcement, the Governor of Cairo said that the shutting down of the building where 30,000 employees work was aimed at easing traffic and part of plans to redevelop downtown Cairo.
However, during his interview with Sky News Arabia, the Deputy Governor hinted that the Mugamaa Complex, first completed in 1951, might be transformed into a hotel. This would be consistent with plans to completely transform Tahrir Square into an area that provides high quality goods and services to visitors. The planned redevelopment is aimed at boosting tourism to Downtown Cairo, which is filled with many hidden treasures, and to improve overall quality of life in the city.
Egypt also recently launched a number of projects aimed at renovating downtown Cairo. From repainting old buildings and revamping Tahrir Square, to demolishing former President Mubarak's National Democratic Party's headquarters near Tahrir Square.
Over the years, the Mugamaa has earned many titles by visitors. It has been described as the 'most hated' and 'ugliest' building in Egypt. Visited by up to 100,000 people on a daily basis, it is the long queues, confusion with where to go, and general bureaucracy that many often complain about.
However, while there is a new mobile application that is aimed at streamlining access to a number of services such as the payment of bills and fines, it remains unclear where people will be expected to visit for administrative tasks after the Mugamaa Complex is vacated.
---
Subscribe to our newsletter
---