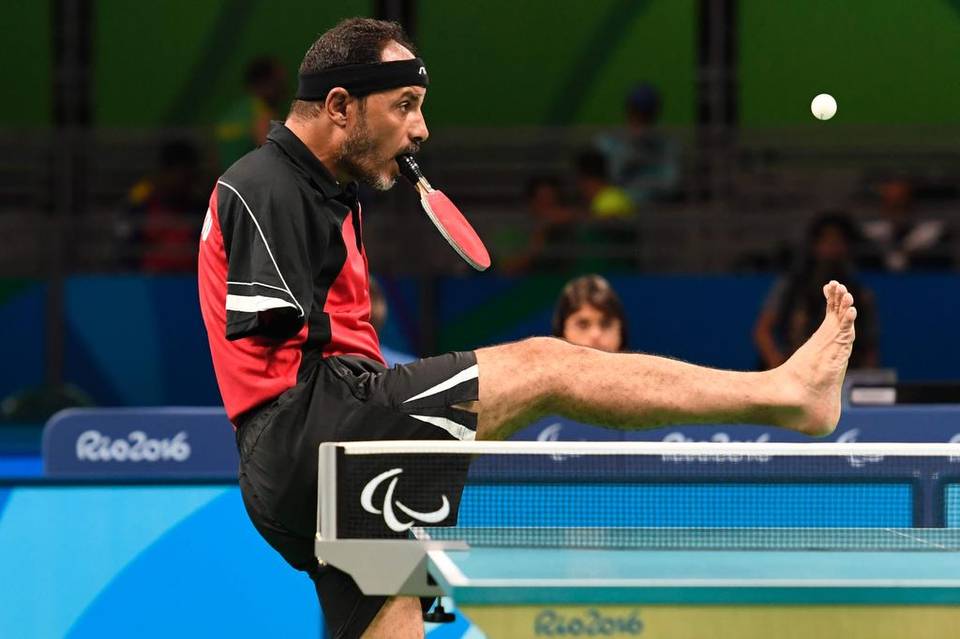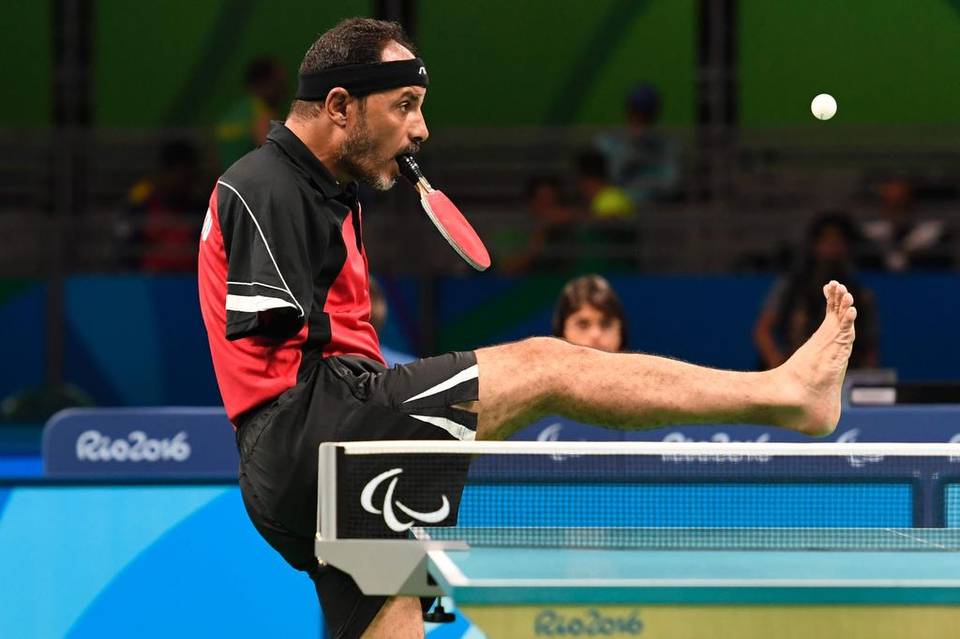 Egyptian table tennis legend Ibrahim Hamadtou, 43, fulfilled his dream of playing at the Paralympics, with a debut at the Rio 2016 Paralympic Games. Hamadtou, who lost his arms in a train accident when he was a 10-year-old, holds the racket with his mouth and serves the ball with his foot.
On the first day of events, Hamadtou, who won silver in the 2013 and 2015 African Championships, competed against Great Britain's David Wetherill.
"Not all defeats are defeats. Sometimes you lose but you actually win because you have added to your experience, you have added to your knowledge. Today I added to my knowledge," said Hamadtou after his match with Wetherill.
Though the British player won the match, Hamadtou, was nevertheless praised and even called a 'legend'.
"It was an absolute honour for me to start off against the legend that is Ibrahim. It was a strange one to prepare for because I've seen him on YouTube and he's a legend in table tennis," said Wetherill to reporters, reported King Fut.
On the second day of events, Hamadtou again showed a strong performance against his German opponent Thomas Rau, but lost the match.
Despite his two defeats, Hamadtou expressed his joy for making it to the Paralympic Games.
"My dream has come true of playing in the Paralympic Games," said Hamadtou after his Paralympic debut.
"I want to tell everybody that nothing is impossible, and everybody should work hard for what you love and what you think is good for yourself."
---
Subscribe to our newsletter
---