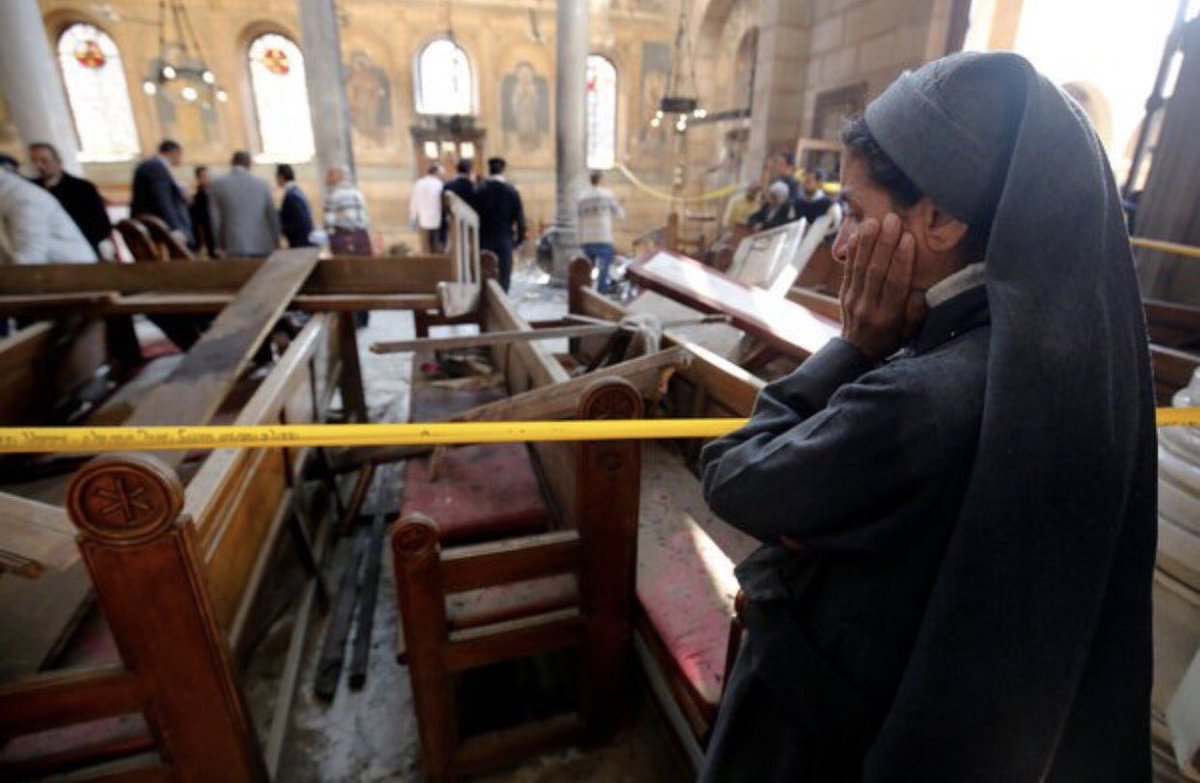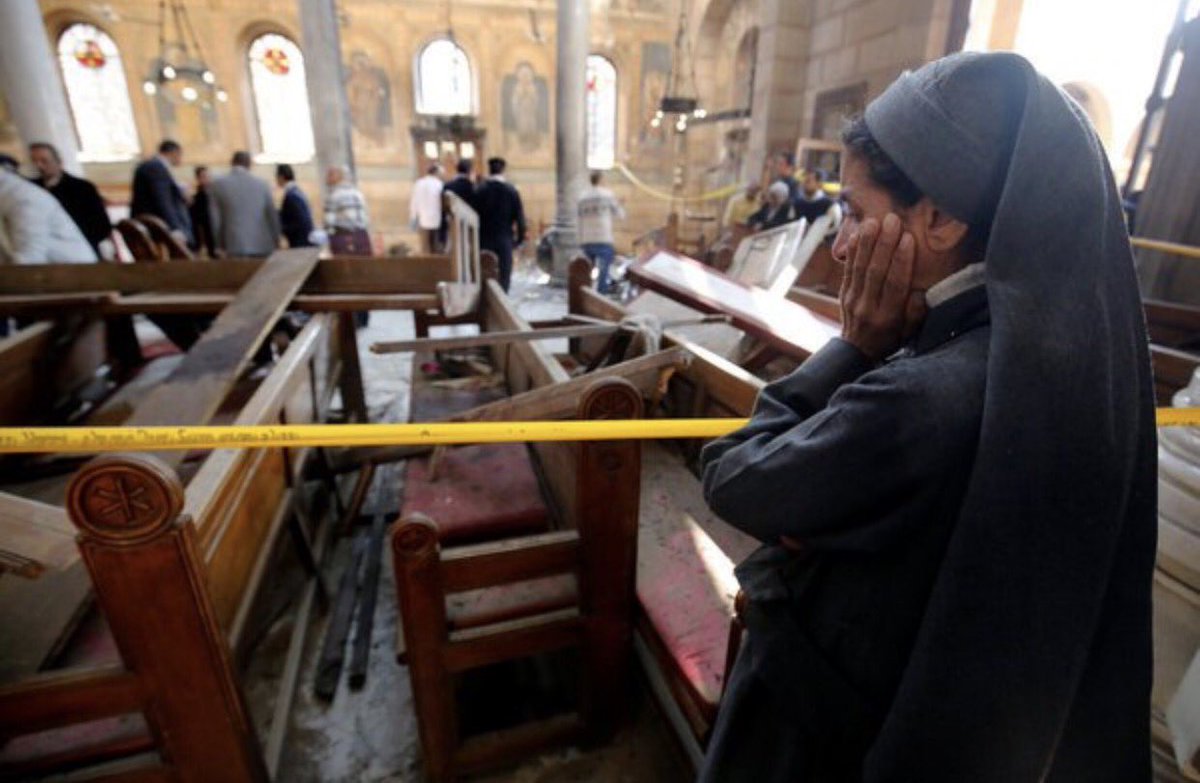 Egypt's Ministry of Interior revealed on Monday night how they believe the Cairo Cathedral terrorist attack, which killed 24 people, was organized and carried out.
In a statement, the Ministry of Interior said that a terrorist cell is led by Mohab Mostafa El-Sayed Kassem (aka The Doctor), a man born in 1986 and who is currently on the run. The terrorist cell, which they Ministry said had links to the ISIS-affiliated Ansar Bait Al-Maqdis, carried out the attack.
According to police, Kassem travelled to Qatar in 2015 and met with leading members of the Muslim Brotherhood who encouraged and convinced him to carry out terrorist attacks in Egypt. The statement accused the Muslim Brotherhood in Qatar of providing financial and logistics support in order to harm Egypt's national security and create divisions in society.
Upon returning to Egypt, Kassem followed orders to travel to North Sinai where he was connected to terrorists belonging to the IS-affiliated Ansar Bait Al-Maqdis there who trained him how to use weapons and how to make explosives. This claim repeats earlier ones of the Muslim Brotherhood's involvement with ISIS.
Following his training, police say that Kassem was given orders by the Muslim Brotherhood in Qatar to plan and carry out an attack targeting Egypt's Coptic Christian population in order to promote sectarian strife. Kassem was also told not to reveal who was behind the attack after it occurred.
According to the statement, the orders were given to Kassem after the death of  61-year-old Muslim Brotherhood leader Mohamed Kamal in October 2016. Kamal was killed in a shoot-out with police and was accused of leading the Muslim Brotherhood's armed wing. Police accused Kamal and this armed wing of carrying out a number of attacks, including the assassination of former Prosecutor General Hisham Barakat.
After the attack, forensics teams and investigators were able to determine the names of those involved in carrying it out. According to the statement, as announced by President Abdel Fattah Al-Sisi yesterday, Mahmoud Shafik Mohamed Mostafa was identified as the suicide bomber.
Mostafa, 22, received prior training and was arrested in the possession of weapons in March 2014, said police. Mostafa was released two months later by an order of a court and became more radicalized after his release by the Muslim Brotherhood's ideology. Mostafa was charged and sentenced to prison in two cases in absentia but he remained a fugitive, continued the statement.
According to the statement, Mostafa was identified as the suicide bomber from DNA provided by his family members and matched to his body parts at the scene of the church attack. After the positive identification, a hideout used by Mostafa and others was located. Inside, police found two explosive belts and other resources used to build explosives. Moreover, a number of individuals were also arrested at the hideout, including Ramy Mohamed Abdelhamid Abdelghany, 33, who is accused of preparing the suicide belt.
Others arrested include Mohamed Hamdy Abdelhamid Abdelghany, 37, and Mohsen Mostafa Al-Sayed Kassem, 35, and Ola Hussein Mohamed Ali, 31. Ola is the wife of one of the accused, while Mohsen is the brother of the leader of the cell.
The bombing on Sunday was one of the deadliest targeting civilians in recent years. At least 24 people, mostly women and children, were killed and many others injured in the attack at a church connected to St. Mark's Cathedral in Cairo.
---
Subscribe to our newsletter
---