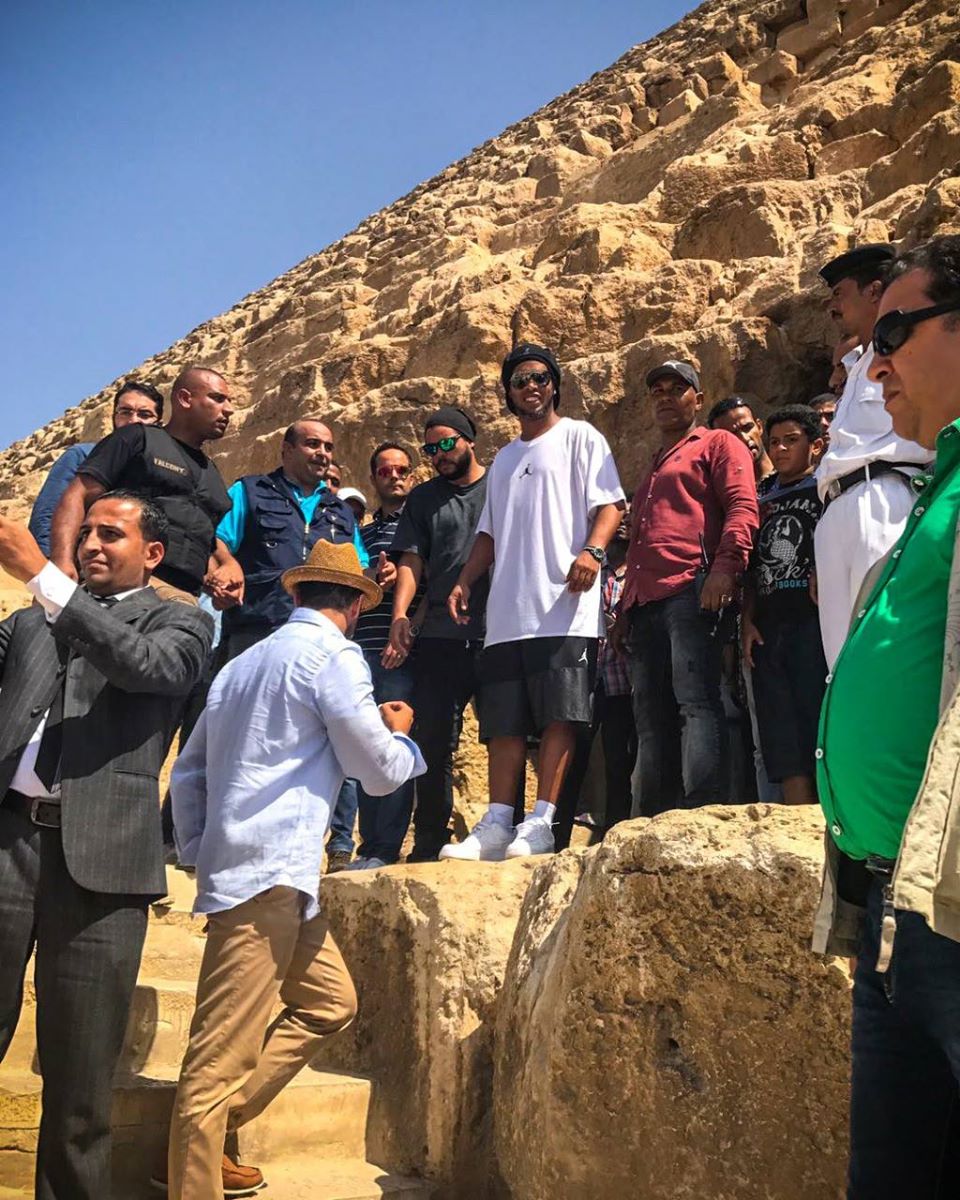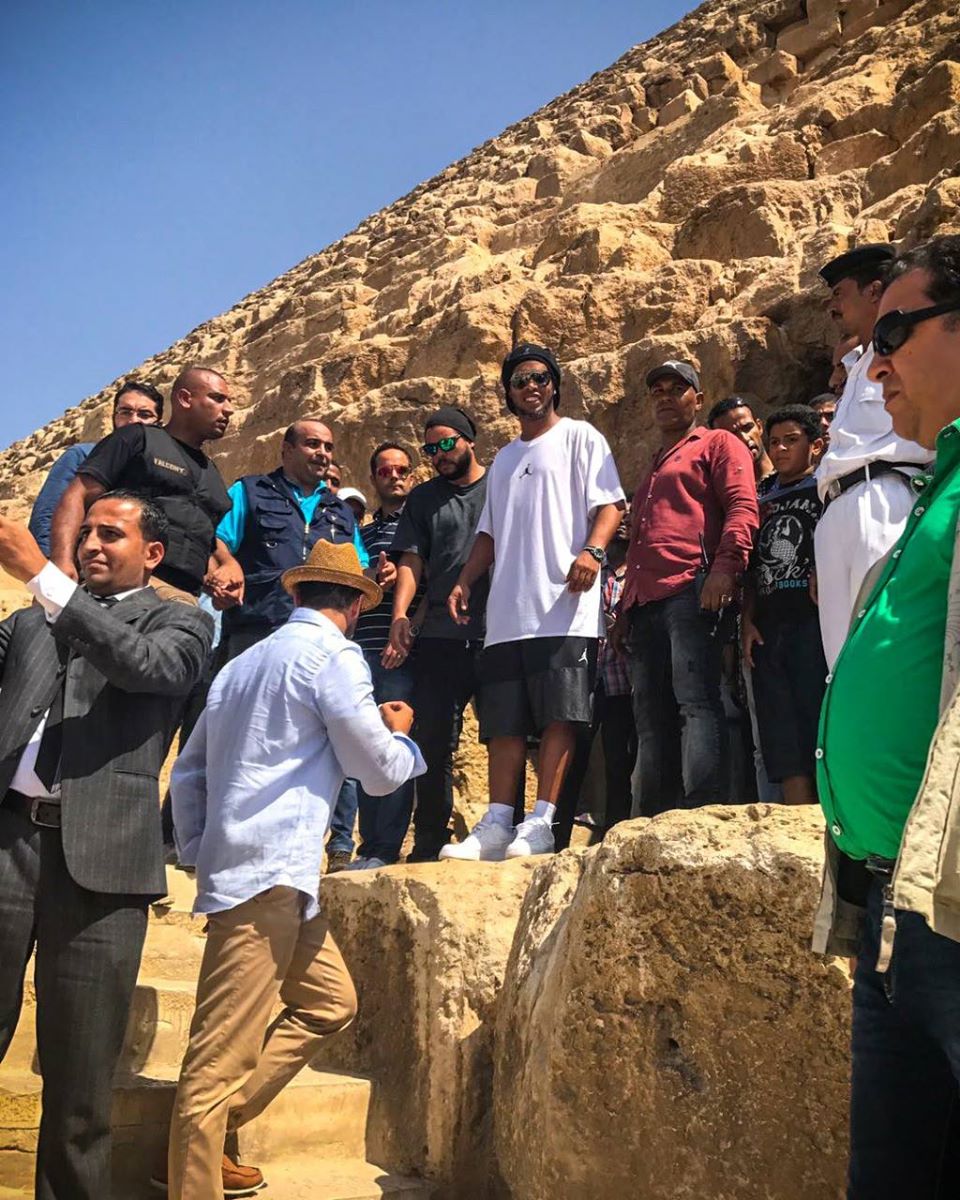 Prominent football star Ronaldinho arrived in Egypt early on Monday to promote Tour n' Cure medical tourism campaign.
This is Ronaldinho's third visit to Egypt. The previous one was in 2007 when he came with his club Barcelona to participate in a friendly game against Egypt's prominent sporting club Al-Ahly. He previously visited in 1997.
Ronaldinho visited the pyramids and expressed his admiration of the Egyptian history. He further added that he will call on the entire world to visit Egypt to enjoy its tourist attractions that are not present elsewhere.
The football star headed to Egypt's North Coast where there will be a massive celebration of the collaboration of his charitable organization "Ronaldinho Foundation" and Prime Pharma, the Egyptian firm producing medication for hepatitis C.
"1997 for the selection, 2007 with the FC Barcelona and now 2017 with my brother and friends!!" Ronaldinho wrote on his Facebook page.
In another post, he added, "Coming back where it all started! Cairo is amazing!".
Tour n' Cure is a campaign organized by the Egyptian government in order to increase the influx of tourists who are patients of Hepatitis C to receive effective treatment packages with reasonable prices.
The treatment package, Tour n' Cure, includes the opportunity to visit Egypt's historical landmarks. It also offers treatment for eczema and rheumatism. The initiative is expected to attract millions of tourists, said government officials.
In February, Argentinian football player Lionel Messi also visited Egypt to promote the campaign.
According to World Health Organization (WHO), about 700,000 people die each year due to Hepatitis C-related liver diseases. With about 96 percent recovery rate from Hepatitis C, Egypt leads the world in the global cure rate.
---
Subscribe to our newsletter
---