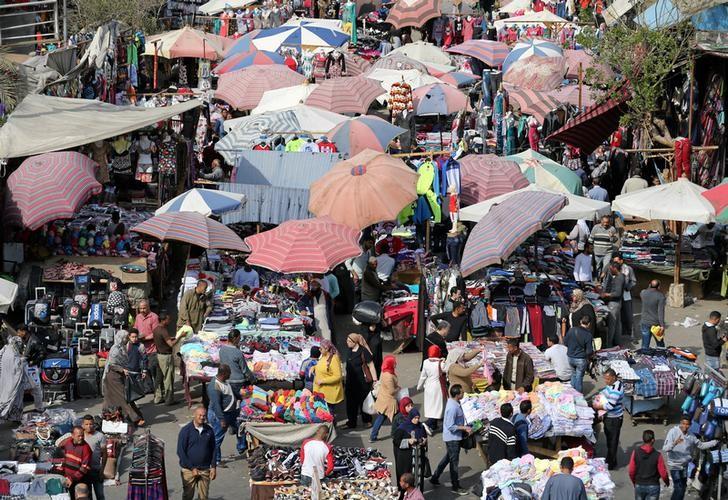 Egyptian president Abdel Fattah al-Sisi issued a decree on Tuesday extending a three-month nationwide state of emergency, in place since April 2017, which will come into effect on January 13.
Having first been imposed following the bombing of two churches in April that killed 47 people, and renewed in October, the extension is aimed at curbing "the dangers and funding of terrorism and safeguard[ing] security in all parts of the counfry," state news service MENA reports.
The twin attack on a church in Tanta and another one in Alexandria last year was claimed by the terror sect the Islamic State. The following state of emergency was the first decree of its sort since 2014.
According to the Egyptian constitution, emergency law can only be in effect for a period of three months, after which it has to be subject to a renewal decision. Every decision to impose a state of emergency has to be approved by the country's parliament.
The latest measure comes less than a week after gunmen attacked a church in the southern Cairo suburb of Helwan, killing nine and injuring several others, which three days later was followed by another armed attack against a liqour store in the al-Omraniya area of Giza, located in western Cairo, resulting im one death.
Egypt has been facing a growing insurgency in the northern parts of its restive Sinai peninsula after a mass uprising culminated in the army stepping in to remove then-president Mohamed Morsi in July 2013. Although attacks have largely been concentrated to the Sinai and have mostly targeted the police and army, during the past year violence has started spreading into the country's densely-populated cities.
Egypt had been under a continous state of emergency since the assasination of president Anwar Sadat in 1981, but which was lifted the year after the ouster of president Hosni Mubarak in 2011.
Emergency law grants the state wide-ranging authorities, including intercepting all forms of communication, such as cell phones and social media, referring civilians to State Security Emergency Courts where they are unable to appeal verdicts, further restrict freedom of assembly and movement, and censor and confiscate publications. Additional powers granted include sequestering private property, closing commercial establishments and ordering the evacuation of certain areas.
---
Subscribe to our newsletter
---