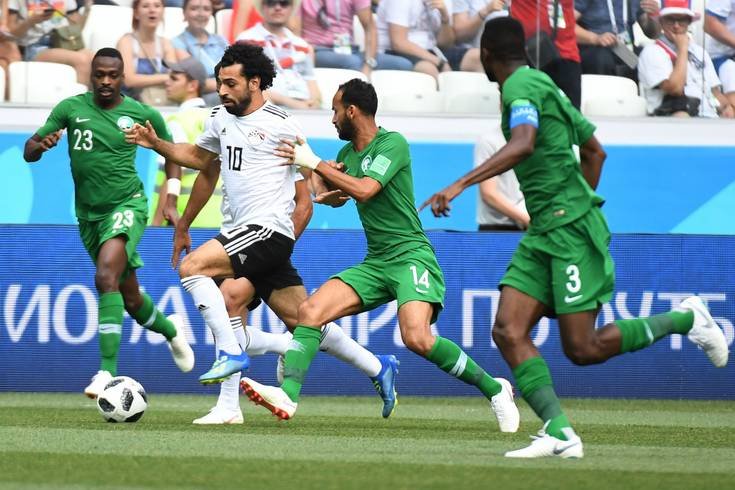 In its final match of the 2018 World Cup, the Pharaohs have managed to lose 2-1 against Saudi Arabia.
Football star Mo Salah scored first within the first 25 minutes, marking Egypt's fourth ever goal at the World Cup. However, right before the end of the first half and after intense referee deliberation, S. Al-Faraj scored in a penalty shot before another and final shot was secured by S. Al-Dawsari in the last seconds of extra time.
Both teams' performances have left much to be desired; after this match, they will no longer be participating in the next round of the competition. Only Russia and Uruguay have secured enough points to continue ahead from Group A.
Egypt's first match, with an absent Salah, was against Uruguay but the Pharaohs were defeated with a goal scored at the 89th minute.
Its second performance was against Russia where the tense match resulted in a disastrous 3-1, including a self-inducing goal by Fathi. Egyptians, however, rejoiced when Mohamed Salah landed a penalty shot that was successfully scored as Egypt's first World Cup goal since 1990.
As goal keeper, Essam El Hadary is recorded the oldest goalkeeper. In this match, he managed to secure the goal from one penalty shot before succumbing to the next, and ultimately, the final one.
---
Subscribe to our newsletter
---