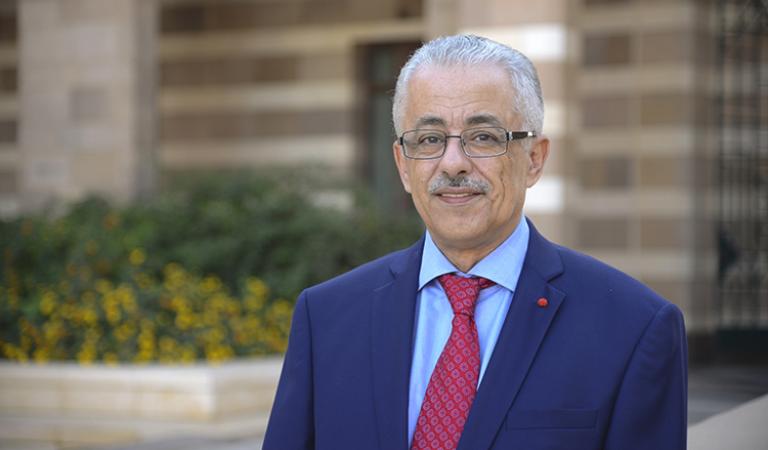 For years, Egypt's educational system has been criticized for its shortcomings and for the unhealthy, unrealistic expectations and pressures it inflicts on students. However, with the arrival of a new education minister, a set of new goals and ambitions are in place.
In an exclusive interview with Egypt's Minister of Education on the sidelines of the World Youth Forum in November, Dr. Tarek Shawki explained to Egyptian Streets the details of the new educational system and the challenges that lay ahead, particularly when considering resistance from families.
In February 2017, Tarek Galal Shawki was appointed the Minister of Education and Technical Education. Under his auspices, the ministry is implementing the national education re-imagination plan in Egypt as the current one is set to end in 2026. Priorly, Dr Shawki served as the Director of UNESCO's Regional Bureau for Science in Arab States with experience as the Chief of its ICTs in Education, Science and Culture section within the Information Society Division.
Recognizing that many things need to be done in order to holistically improve education, Dr. Shawfik cited Egyptian parents and families as the main opposition to the shifting system.
Parents: the Unexpected Obstacle
"We realized that, yes, you can get very competent technical expertise to build curricula, to talk about assessment, but the biggest problem is really a change in the mindset," explained Dr. Shawki, further elaborating that the parents are themselves products and "guardians" of the system the ministry was seeking to dismantle.
"It felt to me like we were asking them, at some point, to change their religion; it's as strong as this. it's part of what they know, and they are very afraid of what they don't know. A big part of the homework, which we didn't realize at least in terms of magnitude at the beginning, is social engagement, we will have to talk with the parents and keep talking."
"They [the parents] laugh at you when you say education should be fun," he added, narrating the experience of an average student whose sole preoccupation is to pass his or her final exam and not bother reading or focus on learning in the aftermath.
Although public education is free in Egypt bar for the personal purchase of stationary and extra expenses, private and semi-private schooling is notorious for its extremely high costs.
Since the the 1980s and 1990s, families, noting that the quality of public education decreased in favor of more Egyptians receiving schooling as a product of nationalization, have been sending their children to American, British, French and German schools instead. This is further driven by the competitive entry to university.
"A young mom would think, in Egypt, that 'successful' means when child gets grades and paper certificates whether he or she learnt something or not," expressed Dr. Shawki before adding "It is near abusive although parents don't mean to drag the children to private tutoring lessons in grade 2 and 3 in elementary school. Of course, they love their kids but that's a problem with their understanding with what they need to do, so we are trying to tell the parents 'listen education should be a lifelong process, it should not be about grades, it's about building a character. you're preparing a human being for a life journey' but that is not well-received yet, so for them it is a journey to earn a place in college and to them, this is a requirement for a job and a good life, so it is not about learning."
He also added that although the system was implementing technical changes and updates, it was a challenge getting all segments of Egyptian families on board with the developments. As such, the ministry is trying to carry its messages across through social media, radio, television and door-knocking approaches to inspire Egyptians to think of education differently.
Shawki highlighted that real knowledge acquisition came from manning a cultural change rather than giving validation to a credential-driven system.
Salvaging Students From the Old System
Recognizing that the old system had its defects to the point of ineffectiveness for the last thirty to forty years, the minister spoke of a need to not only instill a new system but to assist the students who were still in the old system as well.
"It's a race against time, we don't want more kids to be "harmed" by the existing old classic system, so we wanted to offer kids a better product," he explained, citing parents and teacher reactions as well as a lacking in infrastructure as hurdles to be overcome.
According to the newly instilled policies of the Ministry of education, the new system will omit examination until 5th grade, exams will be digitized, teachers are to be re-trained, and a GPA system to be established for high school students. However, it is undeniable that the students currently in the system will not benefit as much as the future generations once the shift in the system comes to fruition.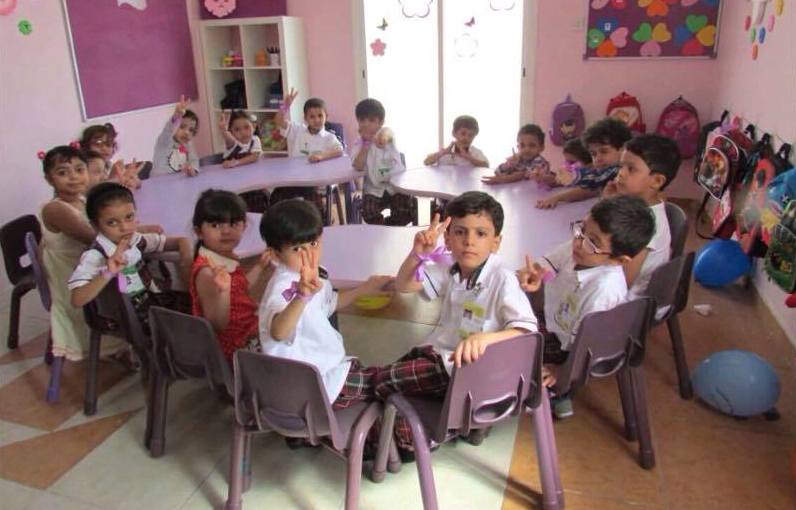 "We still think there is hope, of course, in students who are 14 and 15. Even if the adults take the wrong decisions for them, that doesn't mean we should just forget about them, but now the parents of those kids are really giving us a hard time," explained Dr. Shawki; he believes that the parents would rather repeat the same mistakes that they are used to rather than risk the future of their children in an unknown system.
Despite reassurances from the ministry, families still fear that their children would not be guaranteed a place in university at the detriment of the new education system's implementation.
Building a New Educational System
In order to improve the old system, Egyptian authorities and the government have tried to examine and tackle the problem in a country in which the population is booming and schools are getting denser.
In a bit to compensate for the shortcoming in education and schools, families have had to depend on private tutoring.
Dr Shawki discredited rumors that the ministry will ban private tutoring, opting instead to tackle the need for tutoring in the first place.
"The root problem is cultural, in one aspect. The second is: as long as parents are interested in grades, grades turn into an industry that people pay for, so there is private tutoring through external books, through whatever; it's all preparation to the 'doomsday', which is the exit exam in Egypt called Thannaweya Ammah, so I actually zoomed in on the bad exit exam and tried to remove it."
The replacement of the thannaweya exam with a GPA-style assemeent over three years is also considered an attempt to place more value on the process of education.
Moreover, the minister confirmed that technology would play a stronger role under the new system, especially when it comes to exams.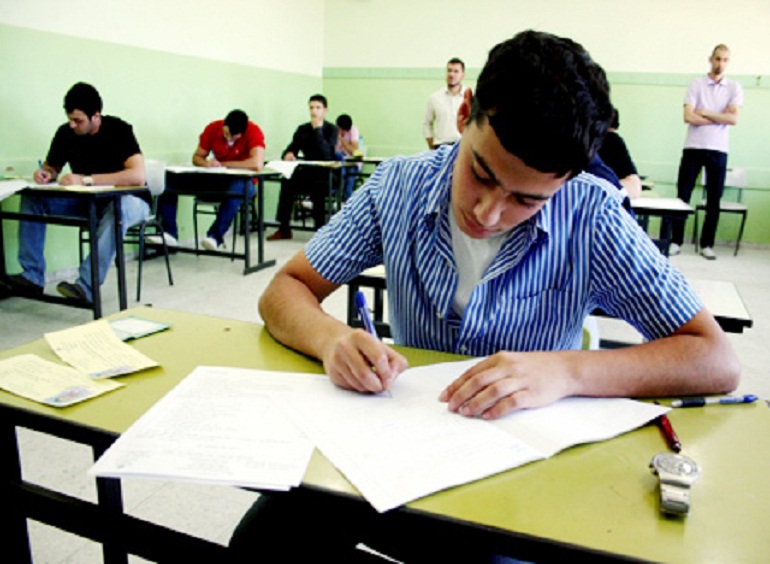 "We are trying to use technology to administer those exams to avoid chronic problems of cheating, buying degrees and faking grades and so on. We wanted this to be a fair and transparent process to tell kids 'look, the exams are not monsters, we just want to know if you understood the subject or not," explains Dr. Shawki.
Each 10th grader is to receive a high-end and innovative tablet that is connected to school servers. These laters are connected with fibre optics and internal networks. For exams, the questions will stem out of a central cloud, randomly generated according to certain criteria and dropped to the student's device without any human intervention.
As for the grading, once the student is done, the answers are graded by experts with no relation to the students, from a central database. This is done so "that batches of questions will be sent to batches of graders around the country. The question will go to 2 graders, so imagine a 10 question exam going to 20 different people, so there is no way to be unfairly treated. "
If the grade is still disputed by the two graders and obtaining scores that are wide apart by more than 10 percent then they are given to a third grader for resolution.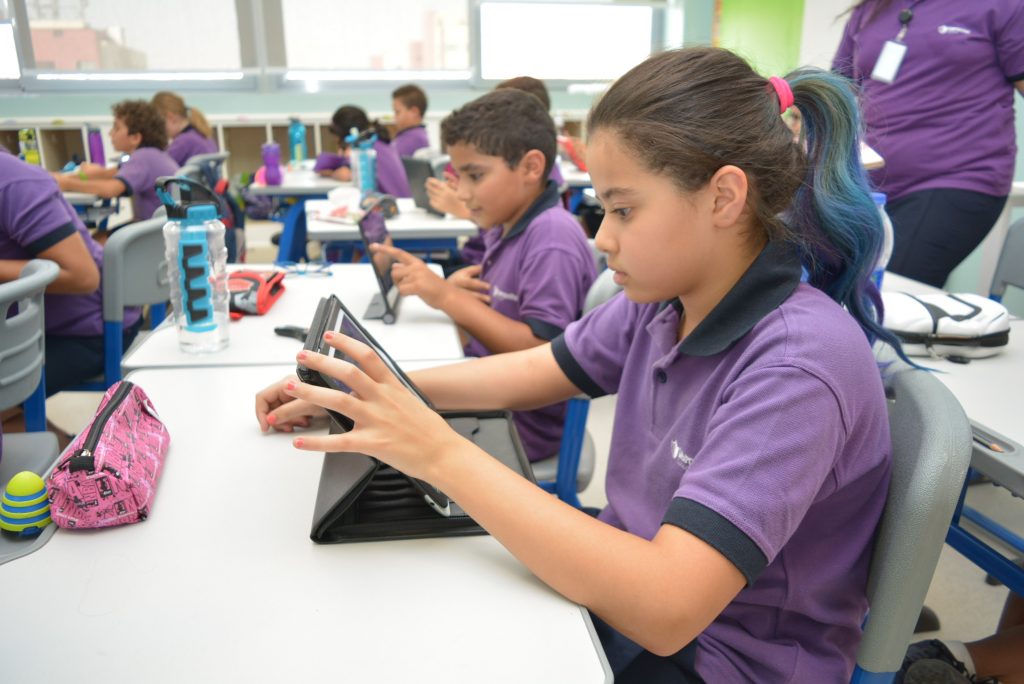 The process of evaluation will also include open book exams so that students opt for understanding rather than memorization in the hopes of inspiring students to enjoy learning rather than memorization for one limited purpose.
The ministry's current efforts are concerned with instilling the new system among the youngest grades such as KG1 and KG2; this has become a reality, affecting 2.5 million children in the process.
Shawki notes improvement and happier attitudes among the students who have become more excited about learning.
The ministry of education also developed teachers' guide which carries a script on how to run each class in order to achieve leaning goals. Moreover, for the first time ever, it is also preparing a guide for parents for the second term of the school year in order to keep families upgraded. This was also done to ensure that parents understand that they are 'partners' to the shifts that are coming about in the system.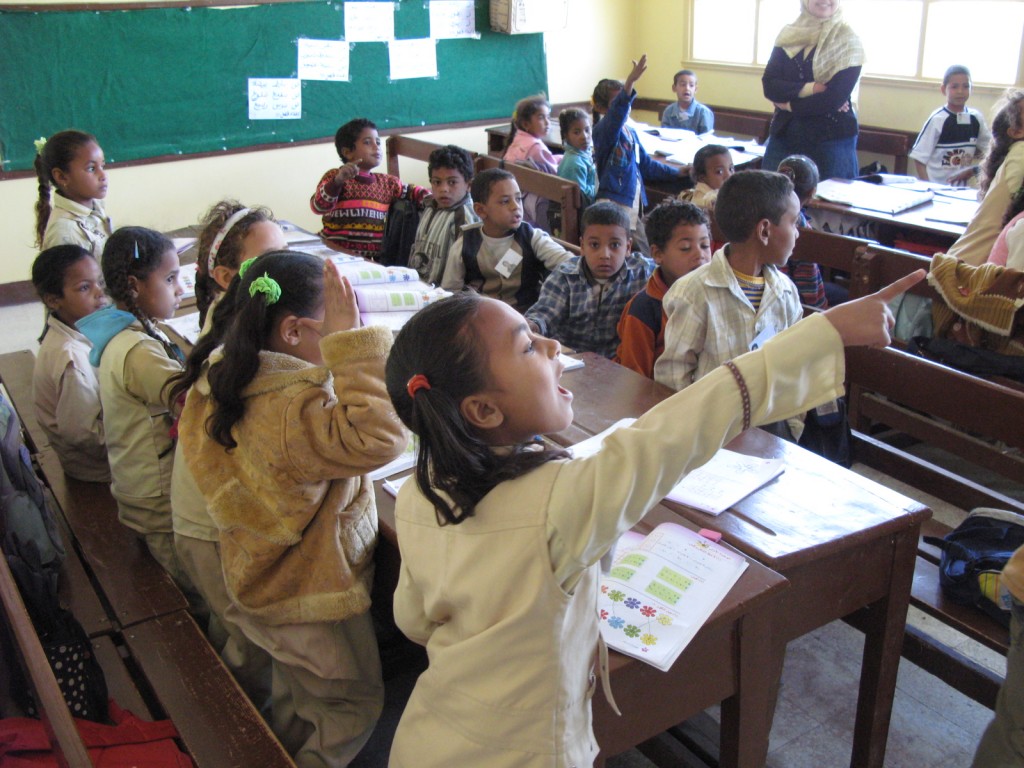 New Global Education
Although much criticism has been directed at Egypt due to its 129 rank in the Spectator Index in 2018 for the quality of its overall education quality, in reality, countries all over the world are rethinking the classical educational system which has brought about severe sentiments of competition and the financial capitalization of education at ludicrous costs.
"I think it's about time that we revise what we call education globally because this system, as we all know it, is recent in a way. It's after the world war, last century, that we created this system of cookie-cutter, but now, with the open information space, we have to revise," recommended Dr Shawki.
The latter cited incredible figures through history such as Isaac Newton and Leonardo Davinci who succeeded, with multiple talents, in their lives and who were recognized as experts in their respective fields without accreditation or paper certification.
"The question is how did we get here, to this point, and is that the right time to change that model? I think all the tools are there for really an interesting life-long journey, the question is if the accreditation and certification business are going to resist," mused Dr. Shawki.
---
Subscribe to our newsletter
---