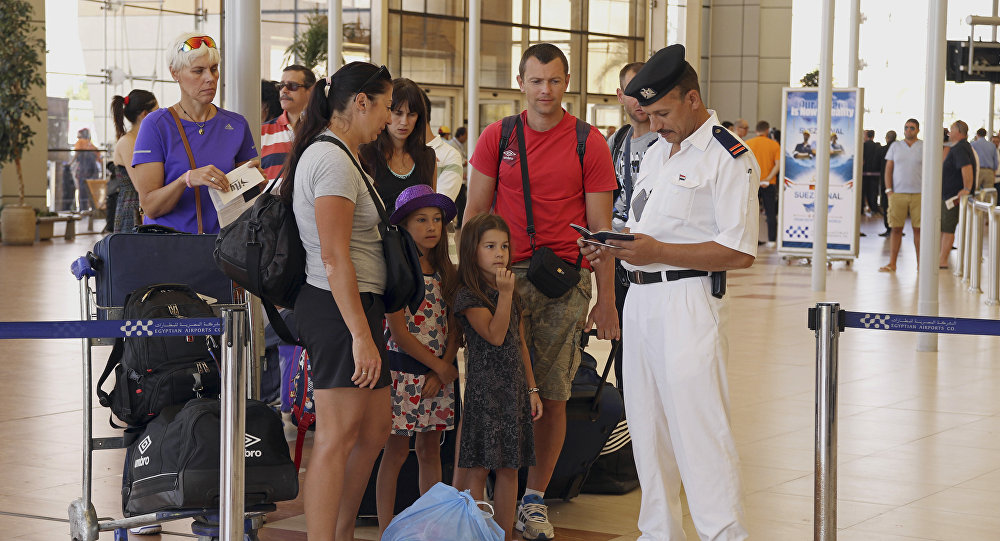 In an abrupt turn of events, passengers flying through British Airways on Saturday were shocked to discover that the airline has cancelled all flights to and from Cairo for seven days, citing 'security reasons'.
"We constantly review our security arrangements at all our airports around the world," the airline said in an official statement on its website, "and have suspended flights to Cairo for seven days as a precaution to allow for further assessment."
The decision was mirrored for one day by German airline Lufthansa on Saturday.
"As safety is the number one priority of Lufthansa, the airline has temporarily suspended its flights to Cairo today as a precaution, while further assessment is being made," a Lufthansa spokesperson said according to the Financial Times, adding that flights would be cancelled on Saturday and would resume on Sunday.
Confusion and Outrage
Following the news, Egyptian civil aviation officials and government officials announced that British Airways had not informed them of the cancellation prior to it coming into effect. Egyptian government officials speaking to local media also said that they had not been notified of any security issues or any reasons as to why British Airways decided to suspend its flights for one week.
Cairo International Airport's officials were also not notified that flights on Saturday would be cancelled.
At Heathrow Airport, passengers flying to Cairo on Saturday said they were only told their flights had been cancelled after checking-in.
"Whether they knew anything I don't know, but my husband told me the flight had been cancelled before they did. There were no suggestions or help from staff about alternative flights. My 11-year-old grandson is heartbroken – he's been looking forward to the trip for months. We're just not going now," said one passenger to the BBC.
In Egypt, popular television show host Amr Adib criticized British Airways for taking the decision without explaining itself, adding that the "reputation of a country is not a game". On social media, Egyptians have been calling on travellers to instead use EgyptAir and to support local business.
UK Travel Advice Updated
The news, not touching upon a specific security issue, comes after the British Foreign Office updated its travel advice on Friday and then on Saturday to reflect the British Airways suspension.
"There's a heightened risk of terrorism against aviation. Additional security measures are in place for flights departing from Egypt to the UK," it stated in advice current as at 21 July 2019. Egyptian officials, however, say that British Airways made its decision without any consultation with either Egyptian or British government officials.
According to Reuters, there had been a round of security inspection by British staff at Cairo airport on Wednesday and Thursday, just days following the updated travel advice and flight suspension.
As with most travel advice coming from Australia, the US and a majority of European countries, travel to most sites in Sinai Peninsula was advised against. The Foreign Office, however, added travel to Sharm El Sheikh (by air) and the west of the Nile Delta.
Egypt has had a tumultuous history with aviation and averting terrorism.
Despite heightened security measures in airports throughout the country, namely at Cairo International Airport, the downing of a Russian airliner over the Sinai Peninsula in October 2015 and the crash of EgyptAir flight MS804 continues to appear in travel advice issued by various governments.
---
Subscribe to our newsletter
---