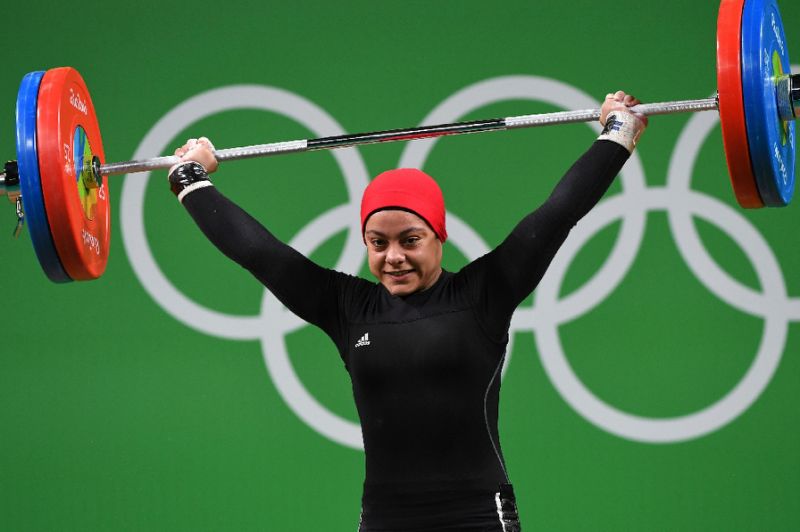 According to international and local news outlets, Egypt has been banned from participating in the weightlifting category of the current World championships for doping offenses with which were confirmed in 2016.
The news was announced by the International Weightlifting Federation (IWF) on its website on Wednesday.
If the two-year ban is upheld despite attempts from Egypt's attempts to reverse it, it will prevent national players from also participating in the Tokyo 2020 Olympics.
Confusion has surrounded the news of the ban, with players telling local news outlets such as al Ahram, that they were surprised to find that the starting lists for the World championships, currently held in Thailand, had omitted their names.
"The starting lists were announced on Tuesday and we were surprised to find that we were excluded. We will return to Egypt," Egyptian weightlifting athlete Mohamed Ihab told Ahram Online.
Egyptian authorities, namely the Egyptian Olympic committee and the Egyptian Weightlifting federation, had maintained that they were not informed of the decision officially.
This contrasts strongly with IWF's statement which states "The Egyptian Weightlifting Federation was officially informed of the decision by the IMFSP on 12 September 2019 and has 21 days from this date to appeal to CAS."
The ban has been issued regarding the case of Egyptian players who failed doping tests during the Youth African Championships in 2016.
'Doping', a highly controversial and illegal practice in the professional sporting world, refers to the use of prohibited drugs or stimulants to improve training or sporting results by athletes.
On Wednesday, the Egyptian Olympic Committee issued a statement, clarifying the circumstances of the suspension of the Egyptian Weightlifting Federation; it also highlights that the banning is illegal due to various reasons and refutes the need for it to pay a two hundred thousand dollar fine.
Currently, Egypt's participation in the Tokyo Olympics is contingent on the success of its appeal to the Court of Arbitration for Sport (CAS).
---
Subscribe to our newsletter
---