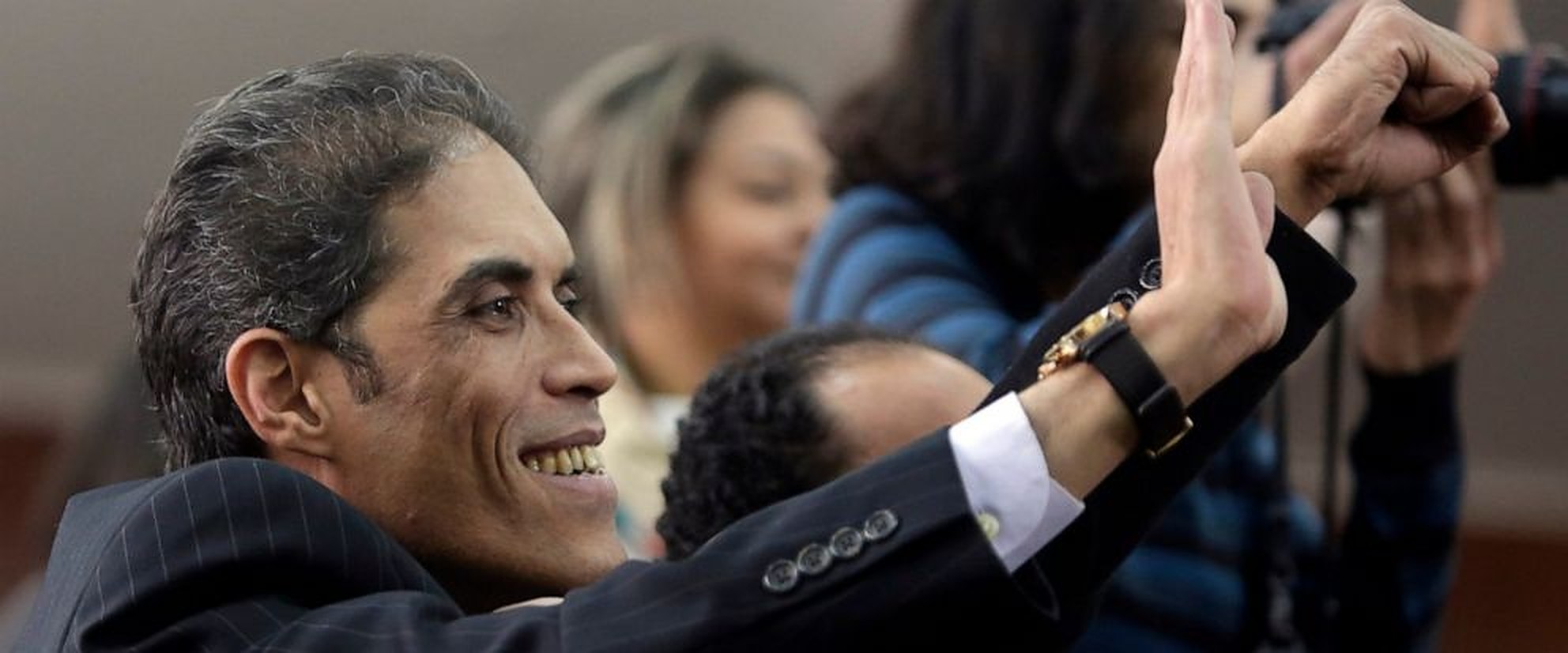 Following the rare protest that was spotted near Egypt's iconic Tahrir Square on Friday, a number of reports from rights groups and national media have claimed that Egyptian authorities have arrested several individuals.
Popular TV host Amr Adeeb presented videos of seven individuals arrested, showing their passports and confessions during an episode of his Talk Show "Al Hekaya". He also claimed that the Muslim Brotherhood used of a number of them to monitor and support the demonstrations in Egypt.
The group included two Turkish nationals, two Jordanians, a Palestinian, and a Dutch national, who claimed in the video that he was arrested after flying his drone from the rooftop of his hotel near Tahrir square.
In other reports, the Egyptian Center for Economic and Social Rights noted that there are 1,915 detained, including academics, political party leaders and lawyers.
انفوجراف محدث صادر عن المركز المصري بخصوص حالات الاستيقاف والقبض علي خلفية أحداث ٢٠ سبتمبر وفقا للنوع الاجتماعي والوضع القانوني، إحصاء بياني، وإحصاء رقمي حيث بلغت الأرقام ١٩٠٩ شخصا بواقع ٦٨ سيدة وفتاة و ١٨٤١ ذكرا pic.twitter.com/ORqm7d1ZbG

— المركز المصري للحقوق (@ecesr) September 26, 2019
Among those arrested according to local reports are political scientists Hassan Nafaa and Hazem Hosny and Khaled Dawoud, a journalist and former head of al-Dustour party.
They are being investigated and accused for the alleged use of social media to spread false news, undermining national security, joining a banned terrorist group, and protesting without a permit.
In a Facebook post, Hosny criticised Sisi's rule and claimed that international backing is not enough to keep him in power, hailing the call for protests by businessman and actor Mohamed Ali.
"The popular movement has the ability to change the international formula that largely determines Sisi's continued rule," he said.
Mada Masr also reports that according to human rights lawyer Kareem Abdel Rady, a number of other lawyers were arrested for defending people detained, including Ahmed Sarhan, Ahmed Abdel Azeem, Islam Khairy Nour Eddin, Mahmoud Moemen Naeem and Mahienour al-Massry.
However, these reports have neither been confirmed nor denied by Egypt's Ministry of Interior.
On the sidelines of the 74th UN General Assembly in New York this week, Sisi attributed the cause of protests to "political Islam" when asked by reporters, adding that "public opinion does not accept for political Islam to rule in Egypt again."
---
Subscribe to our newsletter
---