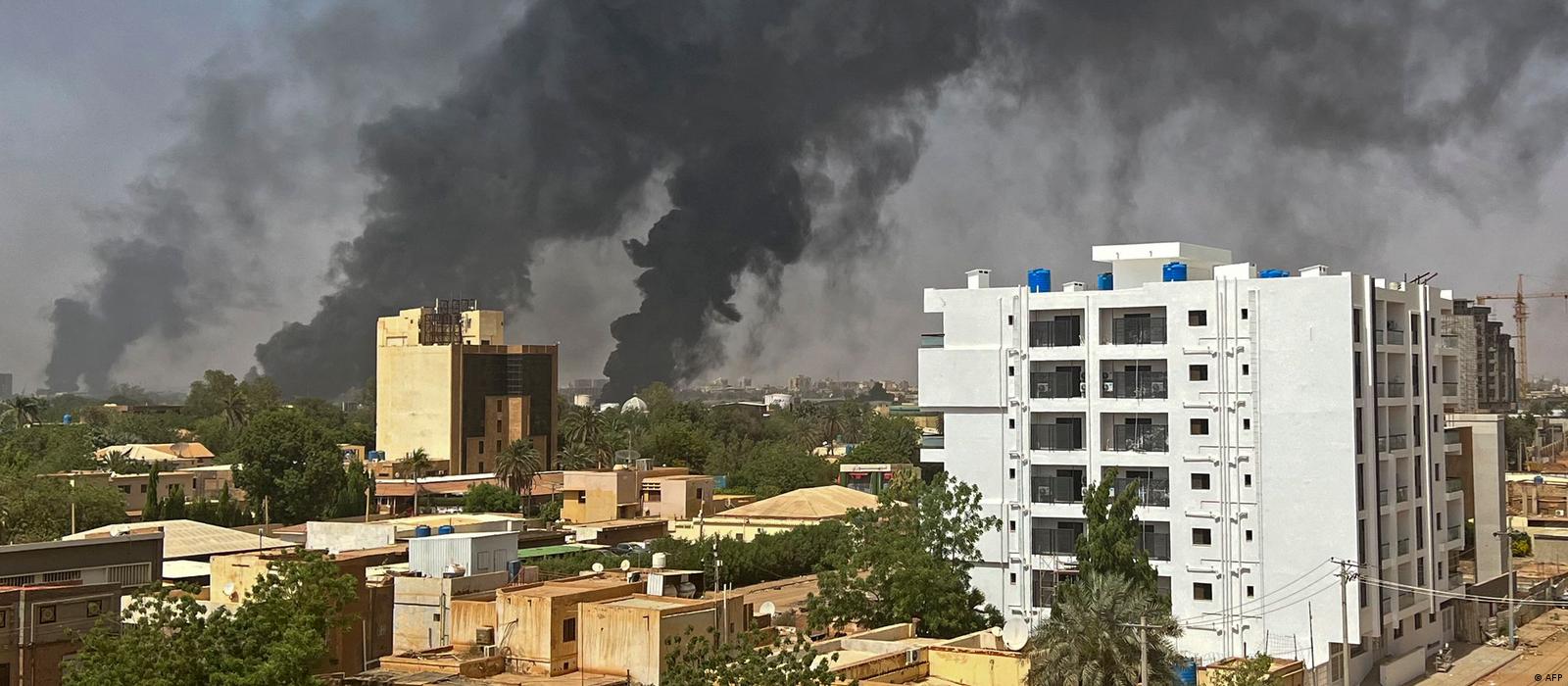 Egyptian national airline EgyptAir announced on Tuesday 18 April suspending flights to and from the Sudanese capital Khartoum indefinitely. The announcement was first made on Saturday 15 April for 72 hours following the eruption of conflict between the Sudanese Armed Forces (SAF) and the country's main paramilitary group, the Rapid Support Forces (RSF).
In a statement on its official Facebook page, EgyptAir called on customers traveling to and from the Sudanese capital to review their reservations by contacting the EgyptAir call center.
Due to the eruption of violence and disruption of political affairs, Khartoum International Airport has been closed to all traffic since Saturday.
On Saturday, Egyptian president Abdelfattah Al Sisi called for an immediate ceasefire in Sudan. In a phone call between the president and UN Secretary-General Antonio Guterres, and another with President Salva Kiir Mayardit, President of the Republic of South Sudan, Al Sisi urged Sudanese parties "to prioritize dialogue and national consensus and to uphold the supreme interests of the Sudanese people."
In the clashes, nearly 300 people have been killed and more than 2,600 injured, according to the World Health Organization (WHO) officials citing Sudan's Ministry of Health Emergency Operations Center.
WHAT IS HAPPENING IN SUDAN?
Fighting began in Sudan's capital city, Khartoum, and several other cities on Saturday, 15 April, and continued to escalate as the day drew on, including the use of heavy weapons and air force fighters and helicopters.
Since clashes erupted, the SAF and RSF have traded accusations as to the instigator of the clashes. The RSF issued a series of statements claiming that the SAF had attacked its base in Southern Sudan, and that it had in turn seized control of the city's airport and Republic Palace.
The SAF, meanwhile, has rebuffed the claims, and says it is still in control of all bases and airports across the capital. Neither party's claims could be verified, making it nearly impossible to verify who has control of these strategic locations.
Tensions between the RSF and the SAF have been rising for months, but their roots go as far back as the days of former Sudanese president Omar Al-Bashir, who was ousted in 2019. Under Al-Bashir's rule, the RSF was formed in 2003 from a number of militias, which played a role in the conflict that raged in the Sudanese region of Darfur for decades. Later Bashir put the RSF under the authority of the SAF in 2017, while maintaining its autonomy and separate command structure.
However, the rising of the current tensions can be traced back to an internationally backed deal was proposed late last year, to put Sudan back on track to democratic transition and a return to civilian rule. This deal was brokered by Saudi Arabia, the United Arab Emirates, the United Nations, and the United States.
---
Subscribe to our newsletter
---