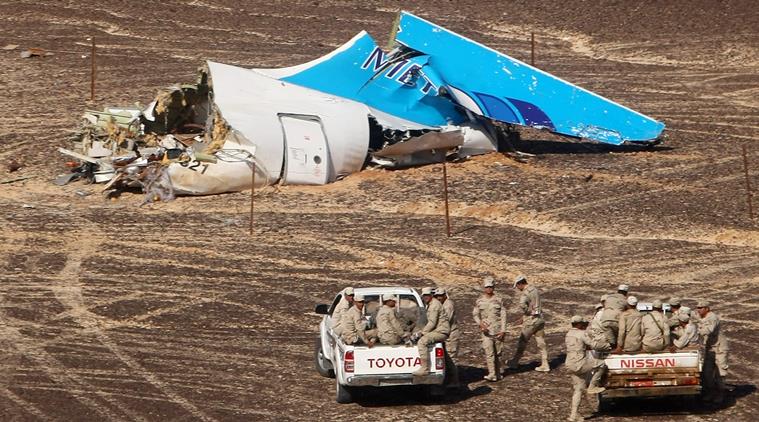 Preliminary investigations into the Russian airplane that crashed in Egypt's North Sinai killing all 224 passengers on board have revealed no signs of terrorism, said the Ministry of Civil Aviation.
In a statement, the Chairman of the Commission of Inquiry said that the technical investigative committee, which consists of experts from a number of countries, had not found anything signs of "any illegal intervention or terrorism".
The Chairman said that investigations would continue to determine the cause of the crash. In a statement, he added that all results have been sent to concerned parties and that the investigative body is now looking into the technical condition of the plane.
The preliminary investigative results come weeks after Russian officials said that the Russian airplane had crashed as a result of a bomb. ISIS had claimed responsibility for the bomb, releasing photographs of a soda can that it claimed contained the explosive material.
The Russian airplane crash resulted in a number of countries, including Russia, suspending all flights to the Red Sea resort town of Sharm El-Sheikh and other Egyptian cities. Egypt's Ministry of Tourism recently revealed that the tourism industry has been losing EGP 2 billion a month because of recent terrorism and the Russian airplane crash.
Egypt has been working to restore all flights to Egypt and has promised to upgrade airport security in the face of scrutiny.
---
Subscribe to our newsletter
---