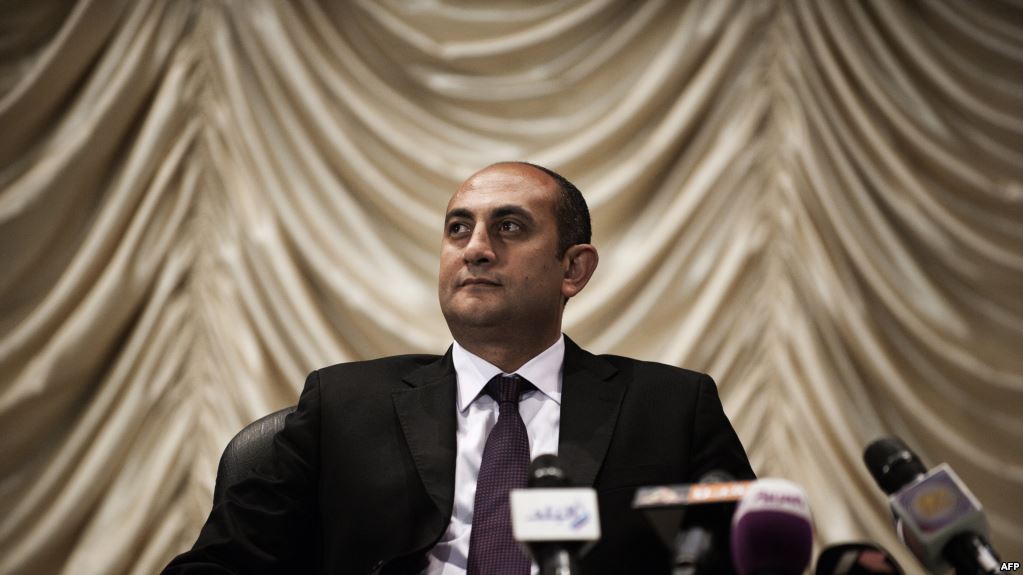 Egyptian rights lawyer Khaled Ali withdraws his bid for the 2018 presidential elections, he announced at a press conference on Wednesday.
This leaves sitting President Abdel Fattah al-Sisi the only candidate officially having submitted their candidacy documents to the National Elections Authority. Presidential hopefuls must submit the required documents to the Authority before January 29 in order to be eligible for participation in the elections.
Ali started the press conference with a moment of silence in honour of the Egyptian revolution that ousted former President Hosni Mubarak.
He cited multiple violations targeting his presidential campaign saying that "the presidential race exhausted its subjects before it even started". He further added that the lack of a democratic process has been evident in the act of mobilizing people in administrative offices to support al-Sisi in exchange for money.
 "The National Elections Authority denied our right to give us a clear number of those who nominated our campaign," added Ali.
Ali further spoke about violations committed against other candidates, in reference to Sami Anan's ban from running  in Egypt's presidential elections.
"The current 'political crisis' shows the impact of the developments of the electoral process which has ended. The tiny space that we had a bid on using is currently closed. People's confidence in the possibility of turning the election into a new beginning has ended," Ali remarked.
Ali announced in November plans to run for president in the elections.
Scheduled to be held in late March, Ali was the first person to announce the intention to run for the presidency.
Ali is one of Egypt's most prominent opposition figures. He publicly challenged the Egyptian government when it approved the maritime border deal between Egypt and Saudi Arabia, whereby the sovereignty of the two Red Sea islands of Tiran and Sanafir were transferred to Saudi Arabia.
Many presidential candidates have announced intentions to run for the 2018 presidential elections; however, a number of them have faced circumstances hindering them from running in the presidential race.
On Tuesday, former Army Chief of Staff and presidential hopeful Sami Anan was arrested by Egyptian authorities. The campaign of Sami Anan has suspended its activities until further notice, according to the campaign's official Facebook page.
---
Subscribe to our newsletter
---