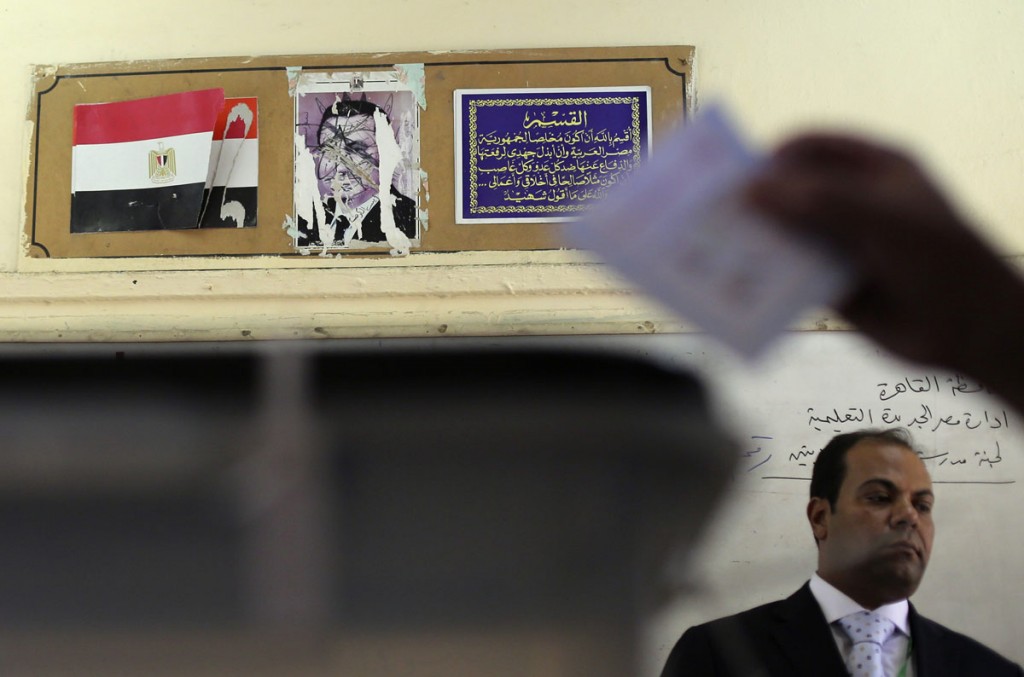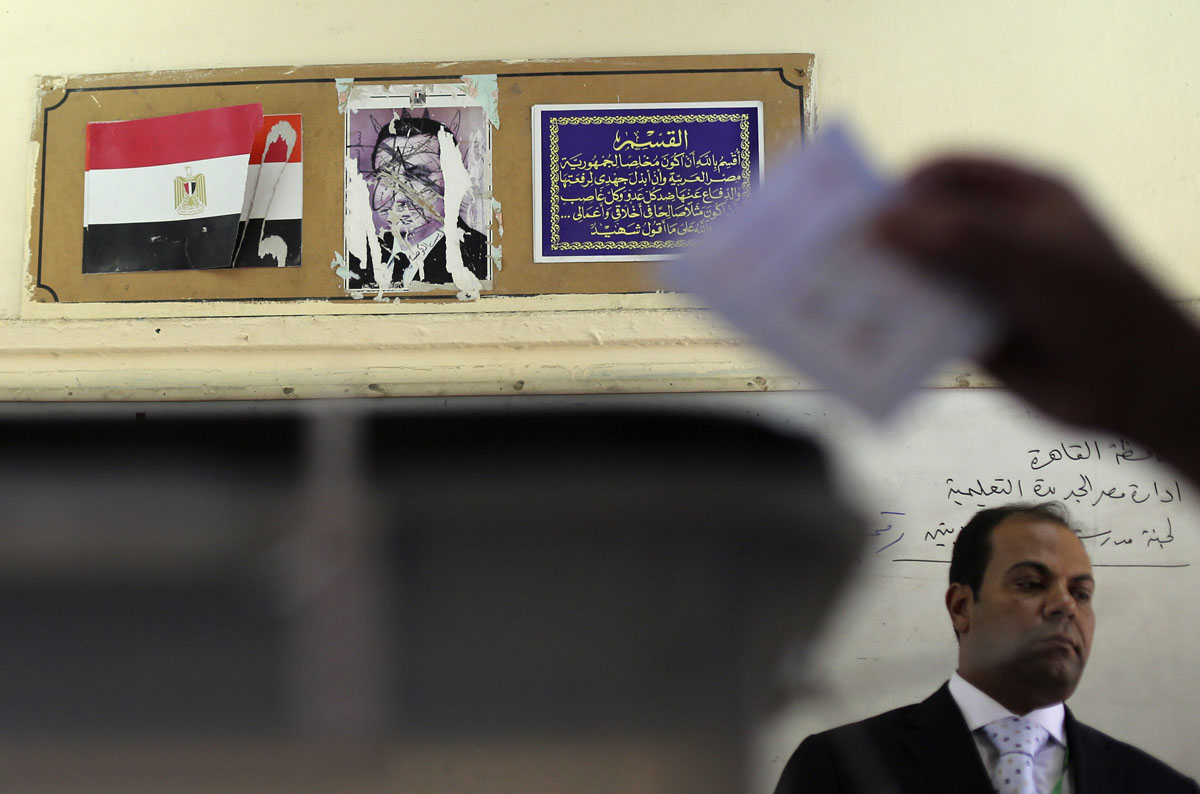 Egyptians are heading to the polls on March 26-28 in the third elections for presidential office since the toppling of former President Hosni Mubarak in February 2011 following a mass uprising against his rule.
In order to be eligible to run as a candidate, presidential hopefuls are required to either receive official endorsements from at least 20 parliament members or gather 25,000 endorsements from citizens from at least 15 of Egypt's 27 governorates, with a minimum of 1000 people giving their support from each governorate.
The campaigning period for this year's poll is scheduled for February 24 to March 23.
If no candidate secures a majority vote in the first election round, a runoff will be held on April 24 through 26.
In the last period, a number of potential candidates have announced their intention to run, with some either backtracking on their bid while others have been hindered to proceed through legal measures taken by the state.
So who are the remaining major candidates trying to secure Egypt's presidential office? Egyptian Streets gives a chronological breakdown.
Khaled Ali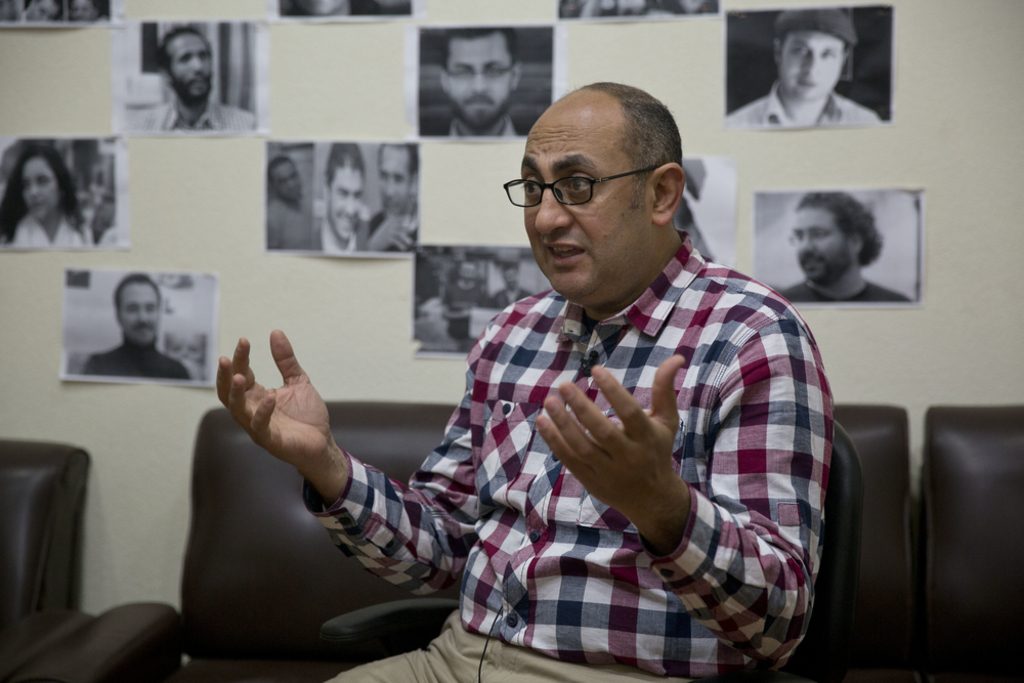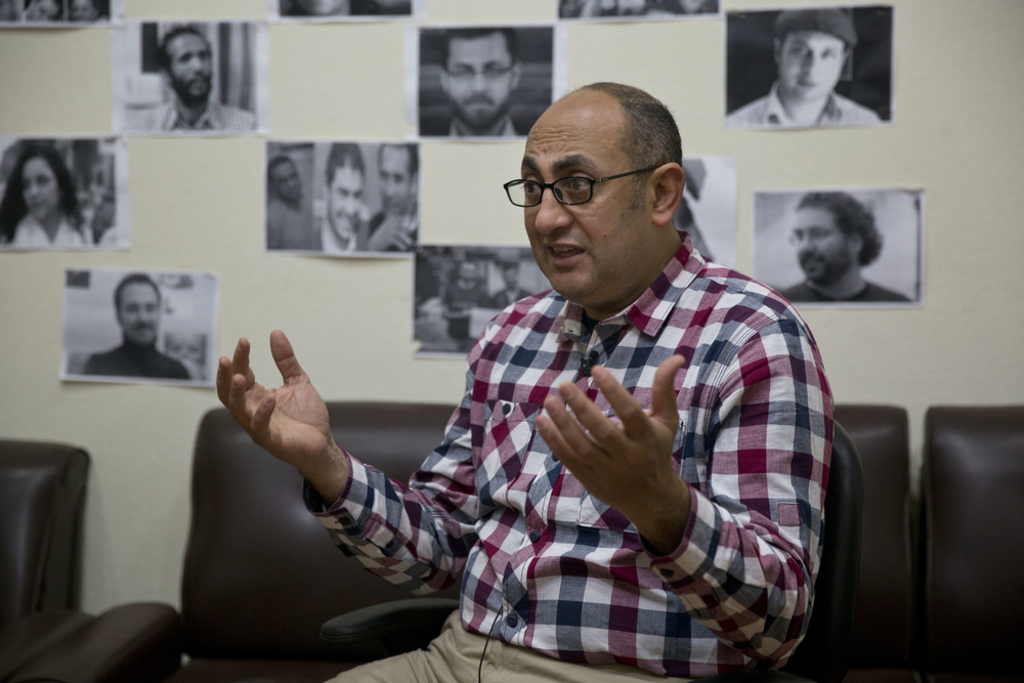 A 45-year-old human rights lawyer and political activist, Khaled Ali is considered the face of Egypt's secular revolutionary current. Born into a rural family in the Meet Yaeesh village of Dakahliya governorate, he graduated with a law degree from Zagazig University in 1995 and would become a fierce anti-corruption lawyer, fighting for labor rights and social justice. In 2009, he established the Egyptian Center for Social and Economic Rights, which has developed into one of the country's main legal and research organizations promoting social and economic rights.
Ali declared his intention to run for presidential office on November 6, provided that he is not barred due to an open legal case against him concerning his participation in a protest in front of the State Council in January last year, during which he allegedly raised his middle finger. Following a 2016 agreement to transfer the sovereignty of the two Red Sea islands of Tiran and Sanafir from Egypt to Saudi Arabia, Ali filed a lawsuit against the deal, after which his prominence within the secular revolutionary opposition gained considerable momentum. Having been the youngest candidate running in the 2012 presidential elections, it is not yet clear whether he will be able to secure the required endorsements for this year's round. However, on Monday, January 22, former leftist presidential candidate Hamdeen Sabahy declared his official support for Ali.
Mona Prince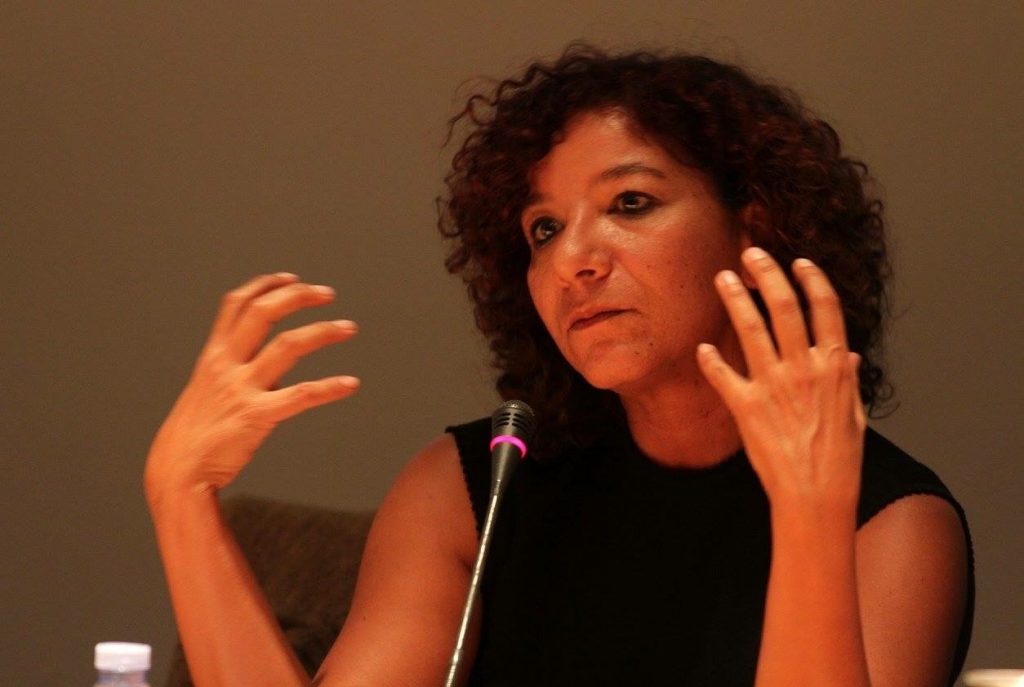 The only female candidate so far announcing their intention to run in the presidential elections is English literature Professor Mona Prince. Having gained the public's attention after posting a video of herself dancing, her candidacy came into question when she decided to announce her presidential bid through a video on her Facebook page where she was seen drinking beer. Her presidential platform includes focusing on education and the arts to help Egypt with its problems, which include a crumbling economy and rampant security threats.
She is currently suspended from her professorship at Suez University for teaching John Milton's Paradise Lost to her students, which led the university administration to accuse her of "spreading destructive ideas", and "glorifying Satan." Born in Cairo in 1970, she received her PhD from Ain Shams University in 2004, after which she secured a position at Cairo University.
Mortada Mansour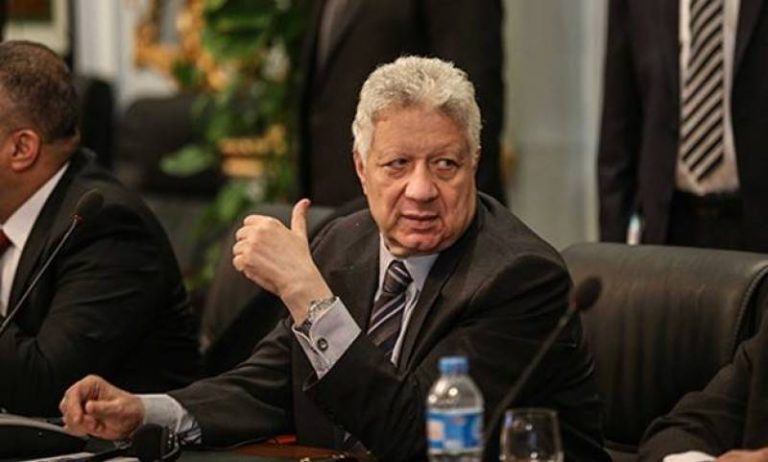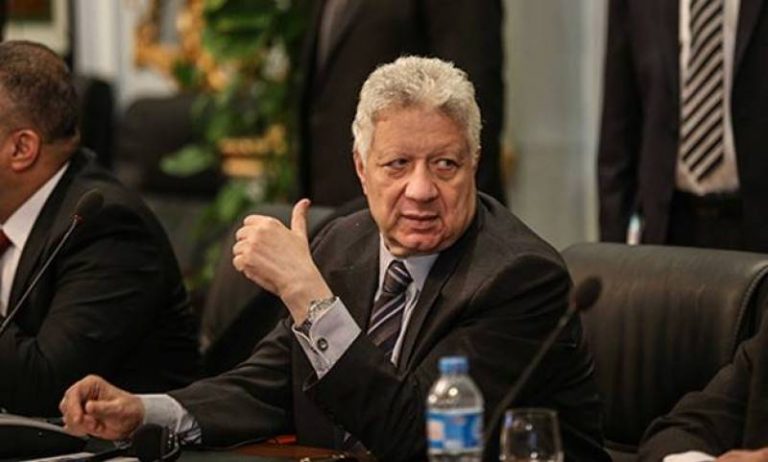 Perhaps the most eccentric figure to try to gain Egypt's presidency, football mogul and parliament member Mortada Mansour has been hard to keep out of the media spotlight. Born in the poor Shubra neighborhood of Cairo in 1952, he has risen to become one of Egypt's most outspoken and controversial personalities, and most people either love him or hate him.
Elected chairman of the Zamalek Sporting Club in March 2014, Mansour has been embroiled in a fierce battle with the White Nights ultras, the most hardcore of Zamalek's fanbase. Ultras groups from various football clubs, including Zamalek, took part in the 2011 uprising and played an important role in the street battles against Egyptian police and security forces. Mortada, widely seen by revolutionists as part of Egypt's counter-revolutionary current, has slammed the White Nights for not being fans, but "criminals." He is notoriously known for calling January 25, 2011, the first day of the uprising,  "the worst day ever in Egypt's history," adding that, "whoever doesn't like my point, I'll beat them with my shoes." Announcing his intention to run in the elections on January 13, his first move in office would be according to himself to "block Facebook".
Abdel Fattah al-Sisi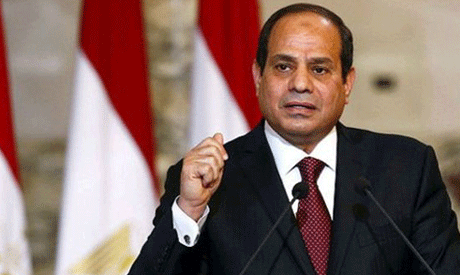 During a speech on January 19, sitting President Abdel Fattah al-Sisi officially announced his bid to run for a second term in office. Having been an officer with the Egyptian army, he became the de-facto leader of the country in July 2013 after mass-protests against then-President Mohamed Morsi ended his rule. Born in 1954 in Cairo, Sisi graduated from the Egyptian Military Academy in 1977, after which he served in the army's infantry. Although never having seen active military combat, he advanced through the ranks and went to become commander of Egypt's northern military region. In 2010, he secured the position of Director of the country's Military Intelligence and following Mubarak's ouster, Sisi became the youngest member of the Supreme Council of the Armed Forces, which ruled Egypt during its transition period until Morsi secured the presidency in 2012.
During Morsi's stay in power, Sisi was elevated to Defense Minister and Commander of the Armed Forces. Since he won the 2014 presidential elections in a landslide, he has maintained wide support from Egyptians. However, with recurring crackdowns on civil dissent and an economy struggling to recover, support for the president has been declining in the Arab world's most populous nation. Nonetheless, there is broad consensus among analysts that Sisi will be re-elected for a second term as president.
Sami Anan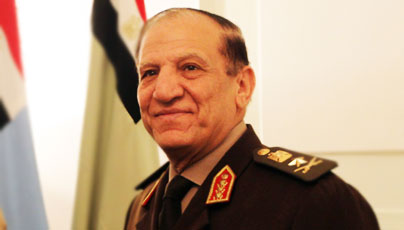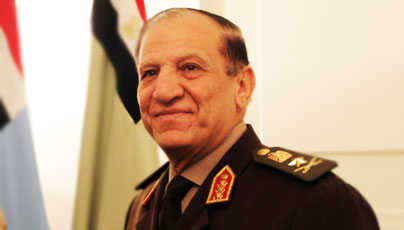 A retired army Chief of Staff, Sami Anan announced in a video statement on January 20 that he will be running for president of the republic. Born in 1948 in the Qorb al-Mansoura village of Dakahliya governorate, when he came of age he received Russian air defense training, studied on a fellowship at Egypt's National Defense College and the Nasser Military Academy. After having served in both the 1967-1970 War of Attrition against Israel and the 1973 Arab-Israeli war, he was appointed to the position as Commander of Egypt's Air Defense Forces in 2001, followed, in 2005 by him gaining the position as army Chief of Staff.
In 2011, following the ouster of long-time autocrat Mubarak, Anan served as Deputy Chairman of the transitional Supreme Council of the Armed Forces. In August 2012, the Morsi announced Anan's retirement from his position as Chief of Staff and that he would be replaced with current President Sisi. After former Prime Minister Ahmed Shafiq backtracked on his presidential candidacy, Anan is considered to be one of few who potentially could pose a threat to Sisi's hold on power.
---
Subscribe to our newsletter
---