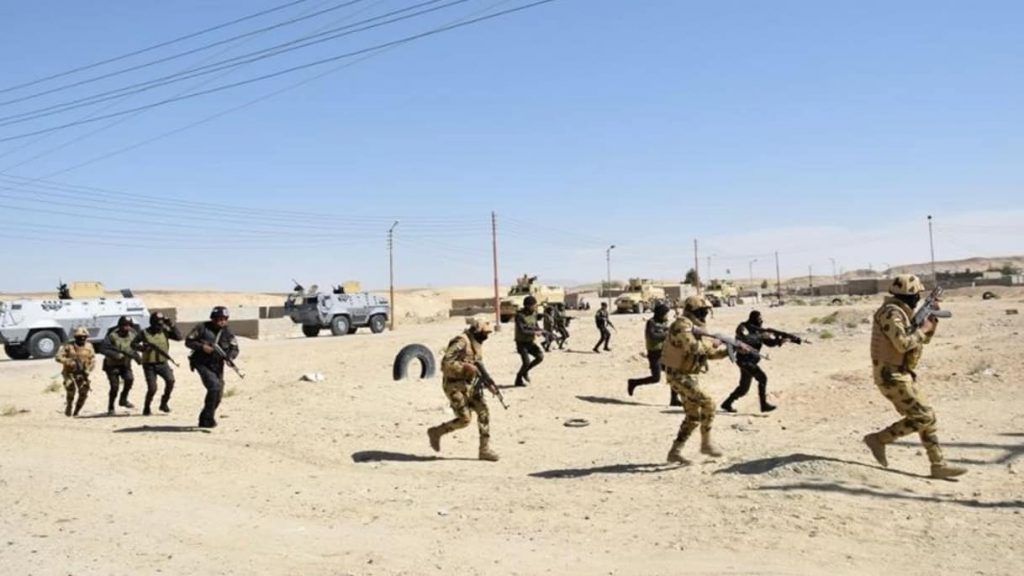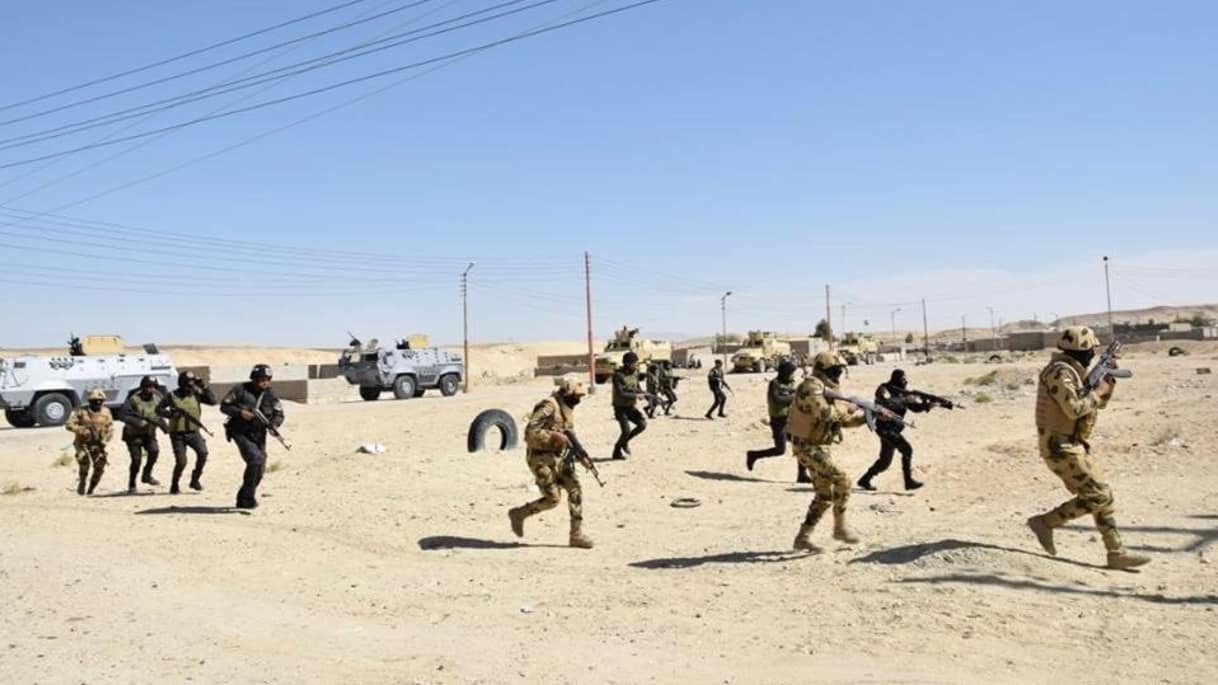 Egyptian Army spokesperson Tamer al-Rifai said on Tuesday that a total of 450 terrorists were killed since the launch of the Sinai offensive in February 2018.
He added that the forces demolished more than 1,200 explosive devices and destroyed 1,900 vehicles and motorcycles since February, and around 30 soldiers have been killed during the operation.
Al- Rifai also assured that residents in Sinai have been receiving humanitarian aid and that the government paid more than EGP 77 million to support those who have been forced out of their homes.
"All air strikes are carried out by the army outside residential areas," he added.
The Egyptian military launched a large-scale operation against ISIS militants in the Sinai Peninsula in February after an attack on a mosque killed more than 300 people.
Egypt experienced two deadly attacks on St Mark's Cathedral in Alexandria and at St George's Church in Tana last year, both of which ISIS claimed responsibility.
Following the attacks, a nationwide state of emergency was imposed in April, which was extended by President Abdel Fattah Al Sisi on Tuesday.
Since the ouster of Mohammed Morsi, supporters of the ex president began an insurgency in Egypt through several protests and attacks.
Earlier in August, the Egyptian military released a statement stating that 52 militants have been killed, while in April it was reported that the leader of the ISIS, Naser Abou Zaqou, was also killed.
There are worries that these operations will harm the tourism industry. Nevertheless, the South Sinai governorate remains a safe place for tourists, including wonderful destinations like Sharm El Sheikh, Dahab and Taba.