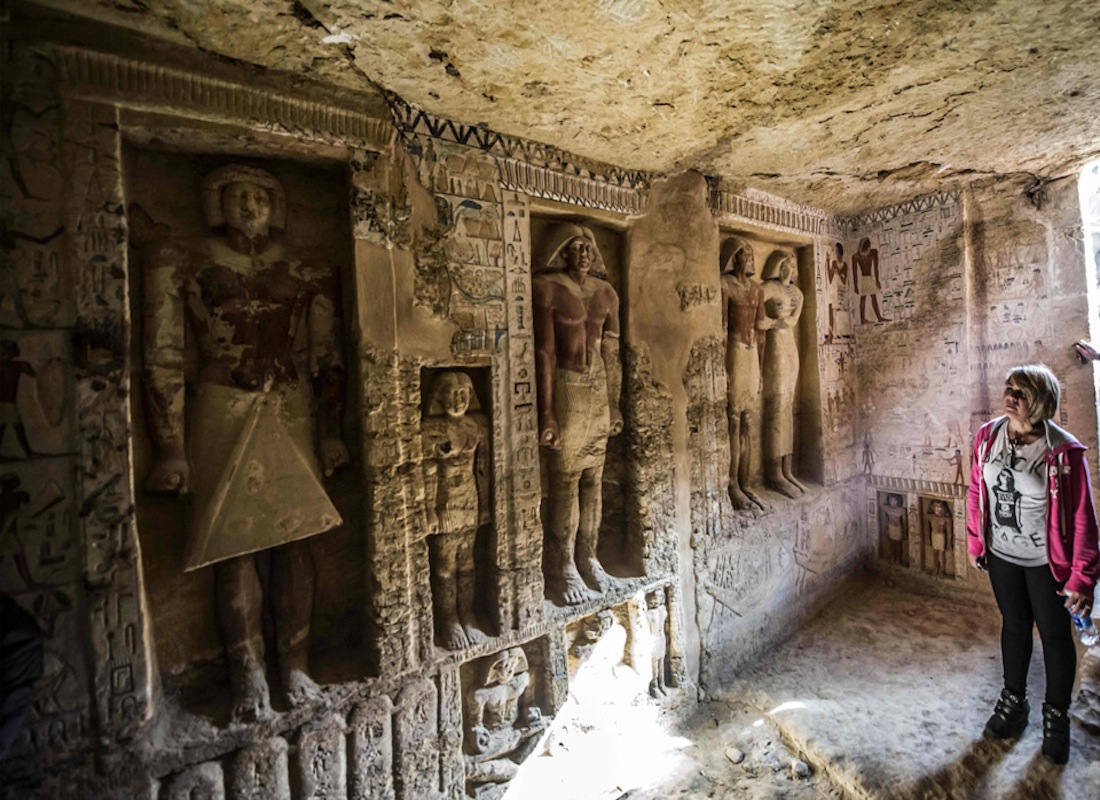 Egypt was named among the "best 19 places to visit in 2019" by CNN, coming second on the list before Fukuoka in Japan and Ghana.
"Mummies, sphinxes, tombs and fresh pyramid mysteries have all been unearthed over the past year, as Egypt proves time and again it has many more secrets yet to be revealed," the article states.
"And while safety concerns persist, hundreds of thousands of visitors to the Pyramids of Giza, the Great Sphinx, the Valley of the Kings take place without incident each year. Likewise, Egypt's main Red Sea resorts are considered safe."
Other countries and cities included in the list were New Zealand, Grand Canyon in the United States, Israel and Kerala in India.
This year was remarkable for archaeological discoveries, as a new "one of a kind" tomb was discovered in December belonging to a Fifth Dynasty royal priest at Saqqara.
Just the month before it, a well-preserved mummy of a woman that dates back to more than 3,000 years was also discovered inside a sarcophagus in Luxor by a French-led expedition.
While the tour bus bombing in Giza left many worried and unsure of the safety in Egypt, a large number of tourists continued to visit the pyramids the next day, as reported by the Associated Press.
Tourism faced a huge setback in 2011 due to political instability,  yet it experienced a great recovery in 2017, with official statistics revealing 8.2 million visitors, up from 5.3 million the year before.
The United Nations World Tourism Organisation also reported in 2017 that Egypt is the second fastest growing destination in the world.
---
Subscribe to our newsletter
---