According to a press release issued by the Ministry of Antiquities, the Egyptian Embassy in Amsterdam received a limestone bust which had been stolen from an illegal excavation.
The artifact had also been illegally smuggled out of the country.
Shaaban Abdel-Gawad, General Supervisor of Antiquities Repatriation Department, stated that the Ministry of Antiquities had observed and monitored this bust among the objects on display at the an art exhibition in Amsterdam, on March 2018.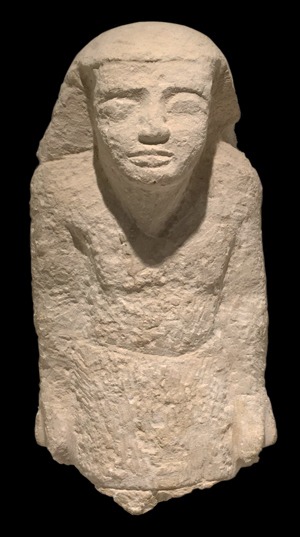 According to Abdel-Gawad, the Ministry immediately reported the incident to the Ministry of Foreign Affairs which  reported the case to the concerned Dutch authorities and police.
Legal procedures were taken in order to confiscate the bust and inform the hall as well as the possessor of the bust that it constituted a stolen artifact from Egypt.
Abdel-Gawad explained that the statue was stolen from an archaeological site in Saqqara in the 1990s.
The bust,  depicts the upper part of a statue of a standing man  with arms extended by his sides. He is depicted as wearing a short kilt.
The hieroglyphic text carved on his right arm "Nekaw-Ptah", reveals that he a top official from the First Intermediate period (2500-2000 BC.)
Thousands of Egyptian artifacts are deemed to not only have been extracted from their sites illegally, but to also have been smuggled out to private collectors, auction houses and museums.
For the last years, Egyptian authorities have focused their efforts on retrieving smuggled artifacts. In 2018, Egypt repatriated objects from France and Italy
Indeed, this is not the first time a similar incident has occurred: fourteen ancient artifacts that were stolen and smuggled out of Egypt in the 1980s were returned by Cyprus earlier this month. In 2016 alone, more than 40 illegally smuggled Egyptian artifacts were handed over by France and Germany.
During the turmoil of the 2011 revolution, Egypt's cultural heritage became vulnerable to looting but during the past four years the country has recovered more than 1,600 artifacts, head of the Repatriated Artifacts Department Aly Ahmed told The Cairo Post.
---
Subscribe to our newsletter
---